10 Must-Do's in Argentina, Chile, Brazil, Guyana, Suriname, and French Guyana
As we enter 2018, we find ourselves reflecting back on an extraordinary first year in South America. It's been a year defined by a seemingly endless string of nature's superlatives - towering peaks, roaring rivers, verdant forests, and diverse wildlife – and it's been a year punctuated by unexpected cultural experiences. Here are 10 exciting things to do in South America for the outdoor and wildlife enthusiast. If you're thinking about making a trip to South America, consider adding these to your list.
Hiking the W in Torres del Paine National Park
Torres del Paine National Park is no secret. Widely regarded as one of the world's great trekking destinations, the mountains that provide Torres del Paine's breathtaking backdrop are frequently the subject of travel blogs, magazine articles, and documentaries. Doing either the multi-day W or O circuit has been on our list for many years and when we arrived in South America it was high on our must-do list. We hiked the 5-day 80 kilometer W trail in mid-April. It was a perfect time for an extended hike as the weather was good, the crowds were gone, and the trees were ablaze in fall colors. Did it live up to all the hype? Definitely.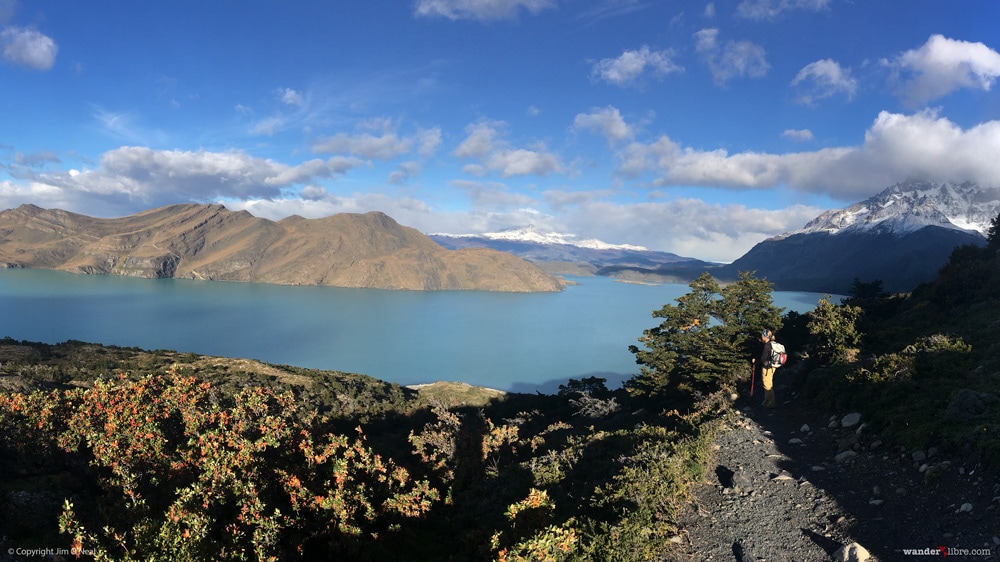 Hiking Laguna de Los Tres
Simply put, the 22-kilometer round-trip hike from El Chalten to Laguna de Los Tres is stunning and certainly one of our favorite day hikes – anywhere. If you catch it on a clear day, it's one of the most beautiful places in South America. Think crystal clear rivers, mirror-like lakes, lush forests, and expansive mountain views. The featured attraction, however, is majestic Mount Fitz Roy. When we arrived in El Chalten, Fitz Roy was nowhere to be seen. Buried beneath thick clouds, we waited five days for the rains to stop and the weather to clear. When it finally did, what we found was well worth the wait. You can read a more detailed account about our experience, including planning tips and advice, here.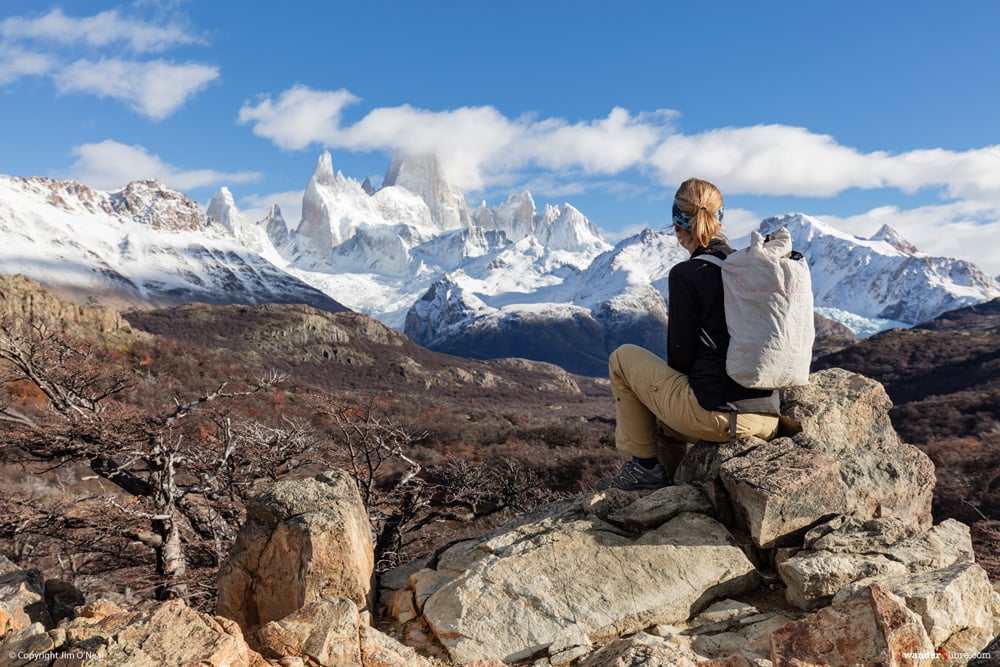 Searching for Pumas in Patagonia
For many travelers, Torres del Paine's allure lies in its world-class trekking and scenic mountain vistas. But there's another side to Torres del Paine. The national park and surrounding area is home to a healthy population of pumas (a.k.a mountain lions or cougars). After completing the 5-day W hike, we extended our stay in TDP in hopes of seeing these elusive predators in the wild. It was time well spent as one morning we found a curious mother with two cubs peering down at us from a rock ledge just above the trail. It was a truly memorable wildlife experience that's one of the highlights of our time in South America.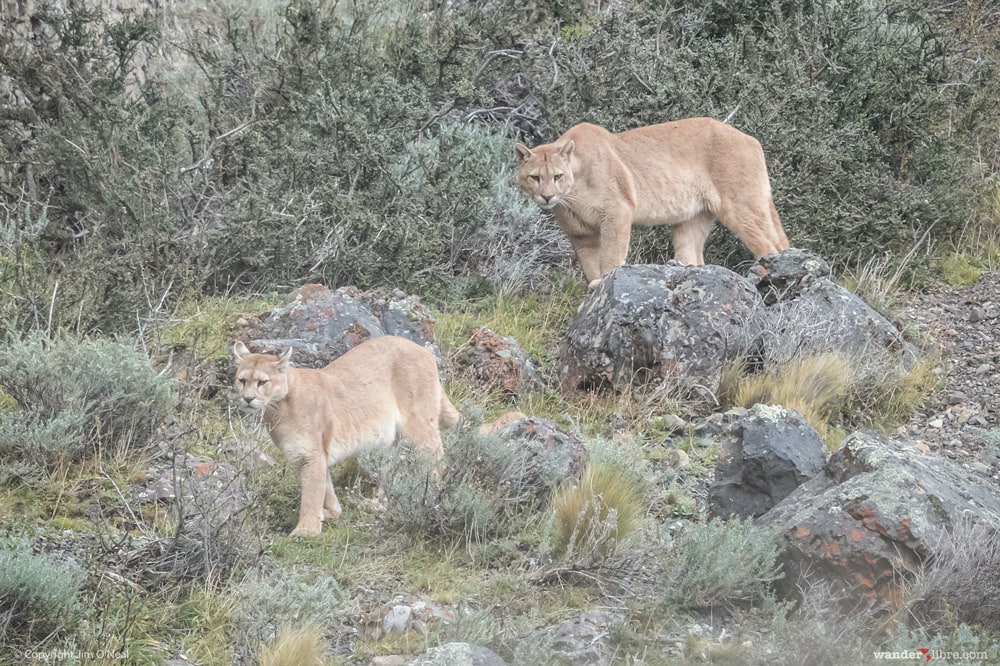 Spotting Jaguars in the Pantanal
Jaguars are so elusive that seeing one jaguar would have been a big deal. Seeing seven during our first day in the Pantanal – swimming across rivers, mating, and lazing along sandy riverbanks – was well beyond anything we could have hoped for. In total, we saw 12 jaguars during our time in the Pantanal. An experience that speaks to the unique opportunity the Pantanal provides to see these extraordinary and highly elusive big cats in the wild.  Read more about our experience here.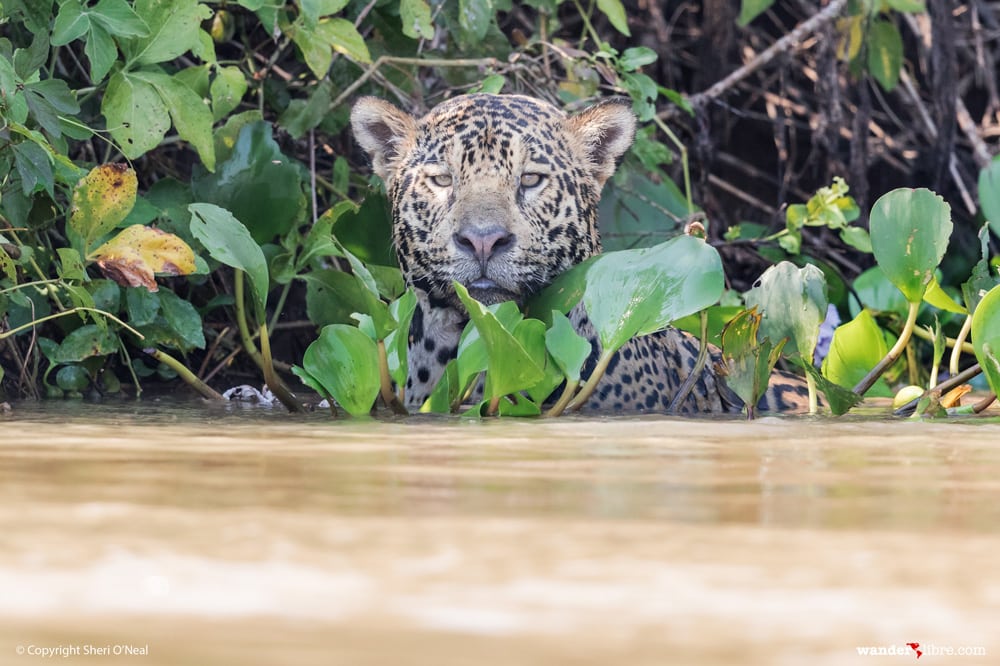 Searching for Primates in Brownsberg Reserve
Probably not at the top of your list of "things to do in South America", but definitely worth considering if you like monkeys. We visited Suriname's Brownsberg Reserve with no expectations. What we found was a network of hiking trails that criss-cross dense rainforests flush with primates. During the week we spent at Brownsberg, we spotted white-faced and bearded saki monkeys, red howler monkeys, and tamarins as well as a myriad of other wildlife that included tarantulas, toucans, and poison dart frogs.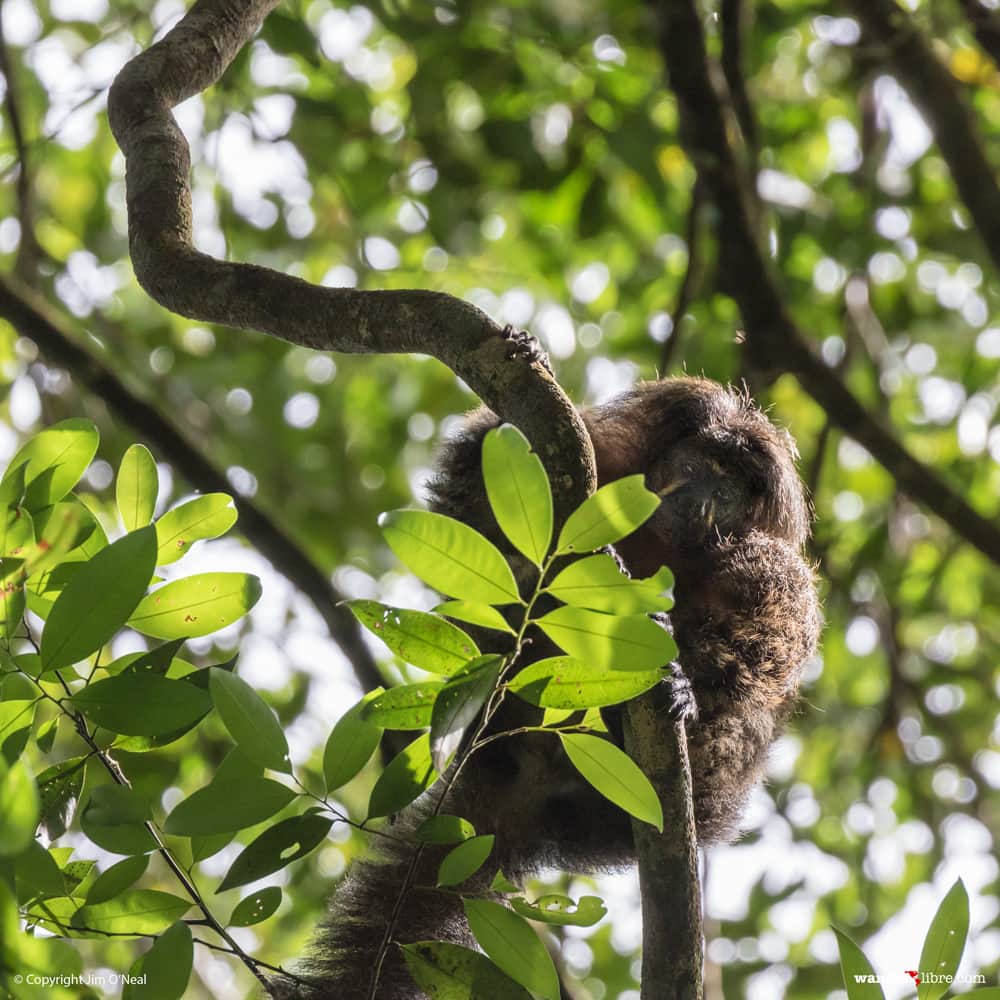 Crossing the Amazon River on a Cargo Barge
The 38-hour crossing between Macapa and Belem on a cargo barge was an unexpected highlight of our trip through Brazil and the Guianas. With our Land Cruiser nestled between a sea of heavy trucks filled with everything from fresh fish to lumber, we experienced the Amazon in slow motion. A relaxing chug past stilted villages, fishing boats, and commercial vessels, as our boat navigated a maze of mocha colored waterways flowing through seemingly impenetrable rainforests.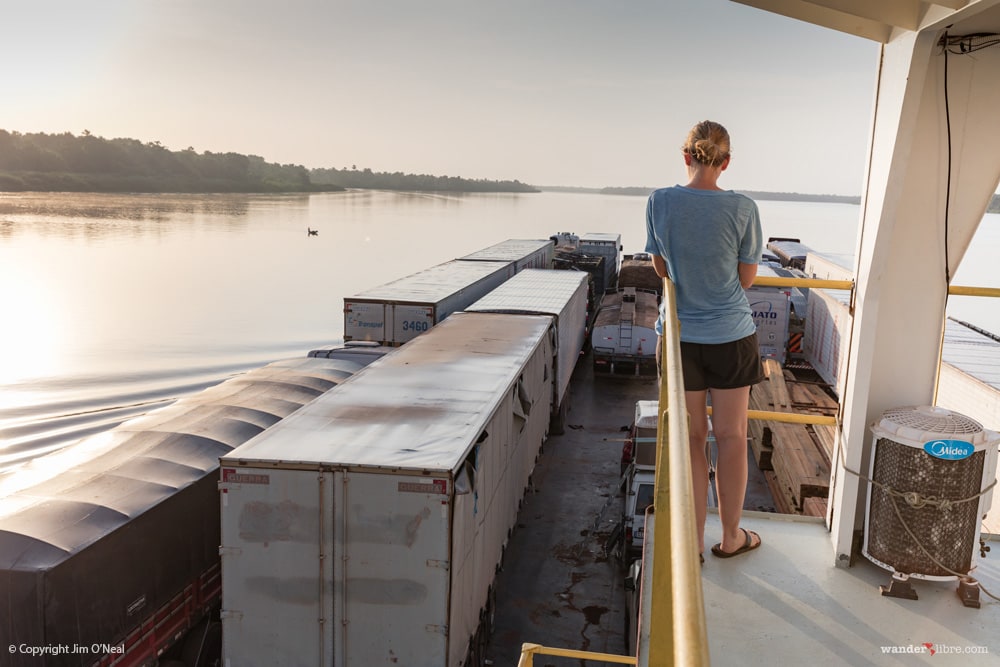 Learning to Kiteboard at Macapa Beach
We've meant to try kiteboarding for years but never got around to it. Macapa Beach in northern Brazil offered an irresistible opportunity to finally learn the sport we've heard so much about. Located 5 hours north of Fortaleza, Macapa Beach is fast becoming a kiteboarding mecca. The perfect spot for both beginners and pros alike, Macapa Beach serves up that coveted mix of reliable winds, warm water, shallow lagoons, and a sleepy town that's yet to be overrun by tourism. And for us, it also provided much-needed respite from the hot, humid, and buggy weather that defined our recent travels through the Amazon and Guianas.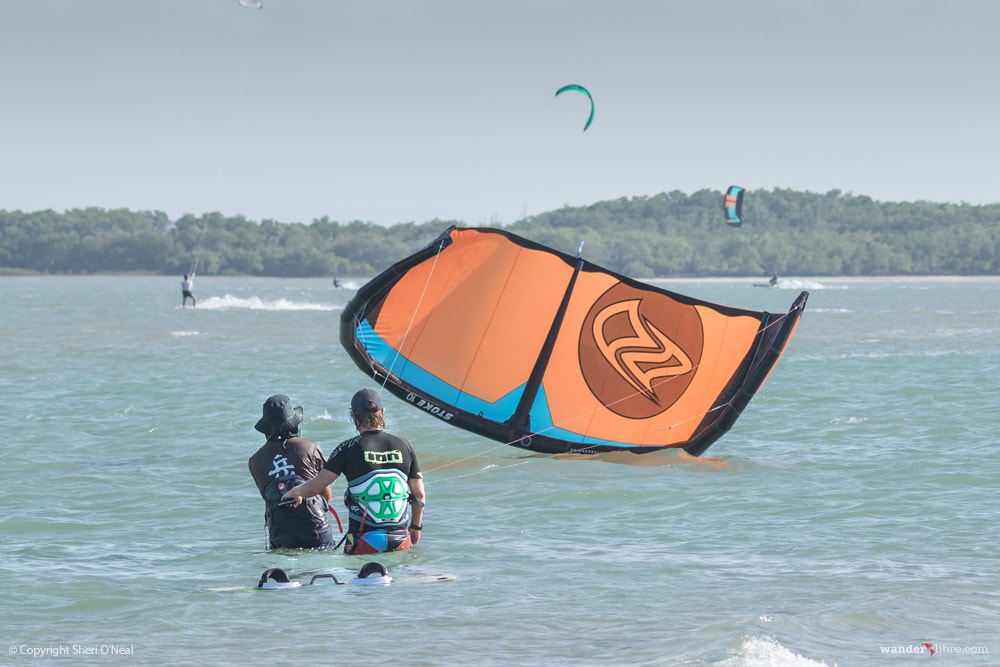 Searching for Marine Life Near Valdez Peninsula
The area near Valdez, Argentina is teaming with marine mammals. It's an excellent spot to see orcas, southern right whales, Commerson's dolphins, Magellanic penguins, sea lions, and elephant seas. The highlight for us, however, was more remote Cabo Raso – a beautiful stretch of deserted beach void of tourists but teaming with sea lions and elephant seals.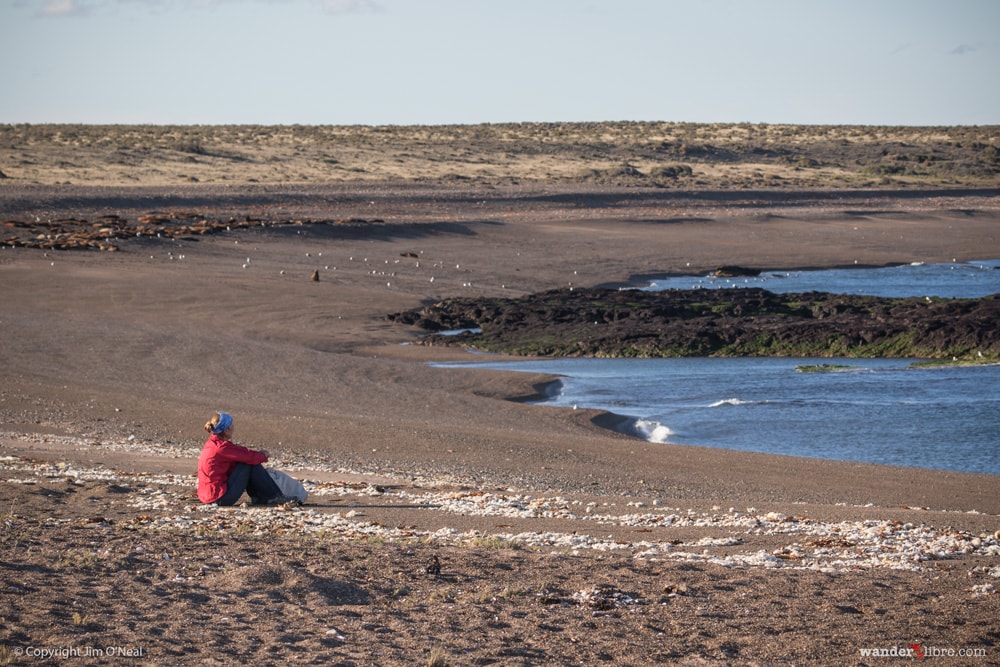 Gorging on Asian Food at the Cacao Sunday Market
Traveling through the dense rainforests of French Guiana feels light years away from Spanish-speaking South America, and nowhere did we feel more removed than during our visit to the Sunday market in the Hmong village of Cacao. A place where we found ourselves doing a double-take, as it felt like we'd stepped out of South America and into Southeast Asia. It was a welcome departure from our empanada-rich diet as we gorged on hearty bowls of noodle soup, spring rolls, and sticky rice wrapped in banana leaves.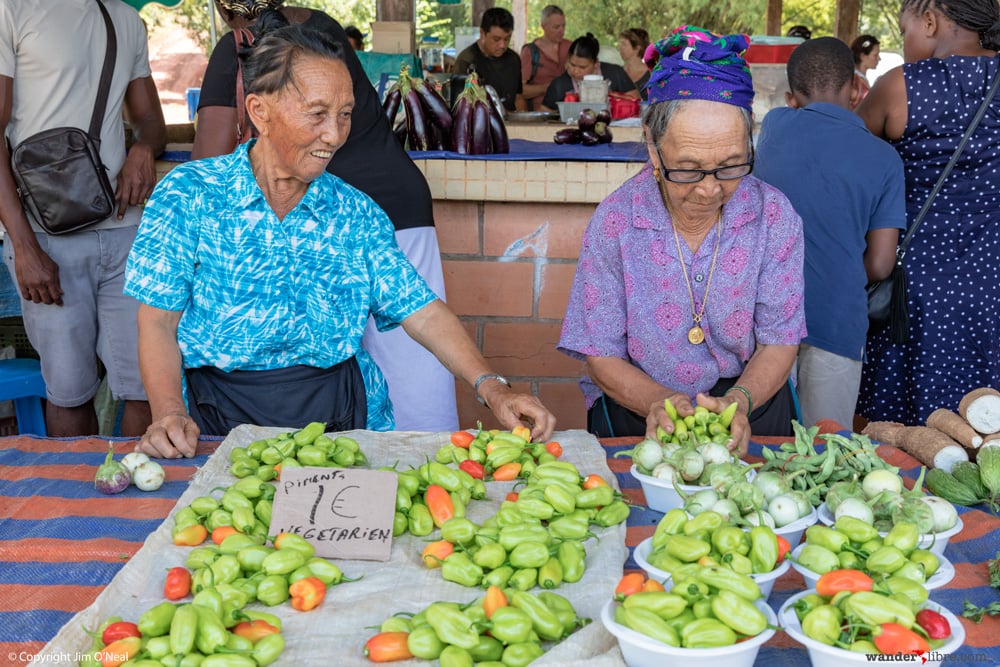 Searching for Snakes Along Guyana's Rupununi River
There's something about using a spotlight to reveal eyes staring back at you in the darkness. At night, the Rupununi is full of eyes. Caiman. Snakes. Birds. Insects. The most memorable eyes, however, belonged to tree boas gliding through branches overhanging the river. Traveling by boat, it was the perfect opportunity to get up close to these majestic snakes as they went about their nighttime hunt.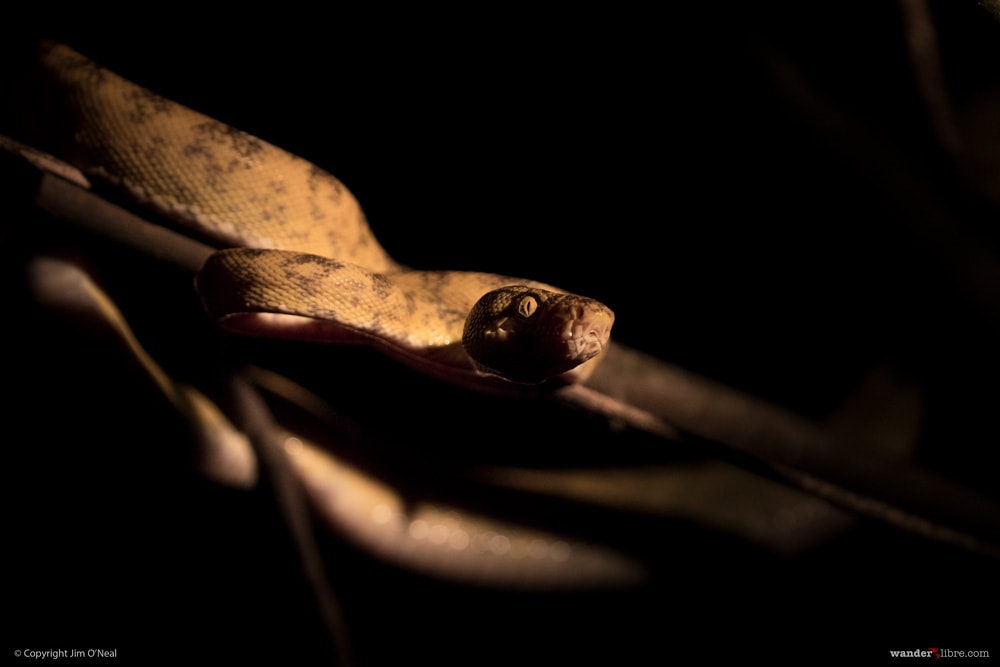 Certainly worth an honorable mention is stargazing in the Elqui Valley. You're sure to be mesmerized by the brilliant stars at night. Read here to see photos of our experience as well as tips on how to photograph the stars at night.
SaveSave