Custom Land Cruiser Conversion
Welcome to Part 2 of our four-part series - Land Cruiser Troopy Camper Conversion. (To read Part 1, click here.)  In Part 2, we pick up the story in Cape Town, South Africa, as we kick-off fitment and begin working with Paul and the teams at R&D Offroad and Alu-Cab to transform our build requirements into detailed construction specs. We also make a trip up to the Kalahari Desert to break-in Maggie and spend some much anticipated time in the African bush.
Work Gets Under Way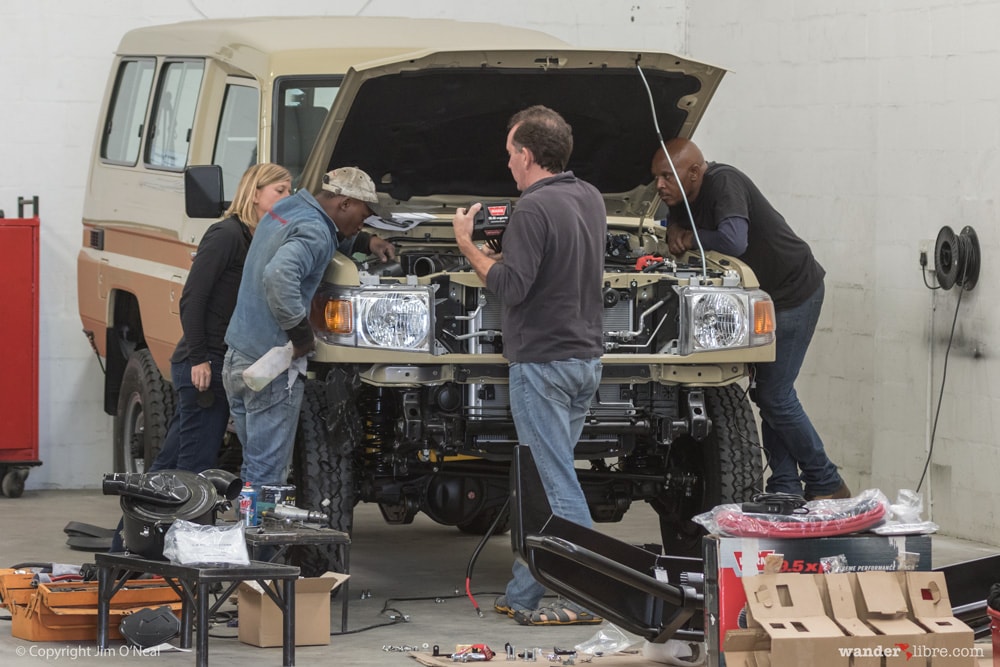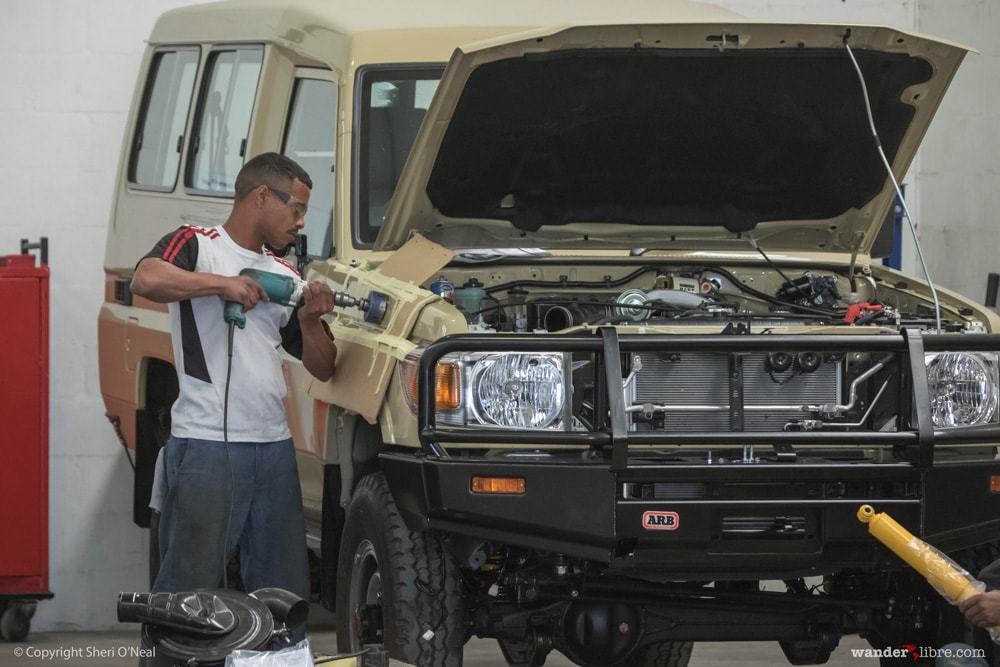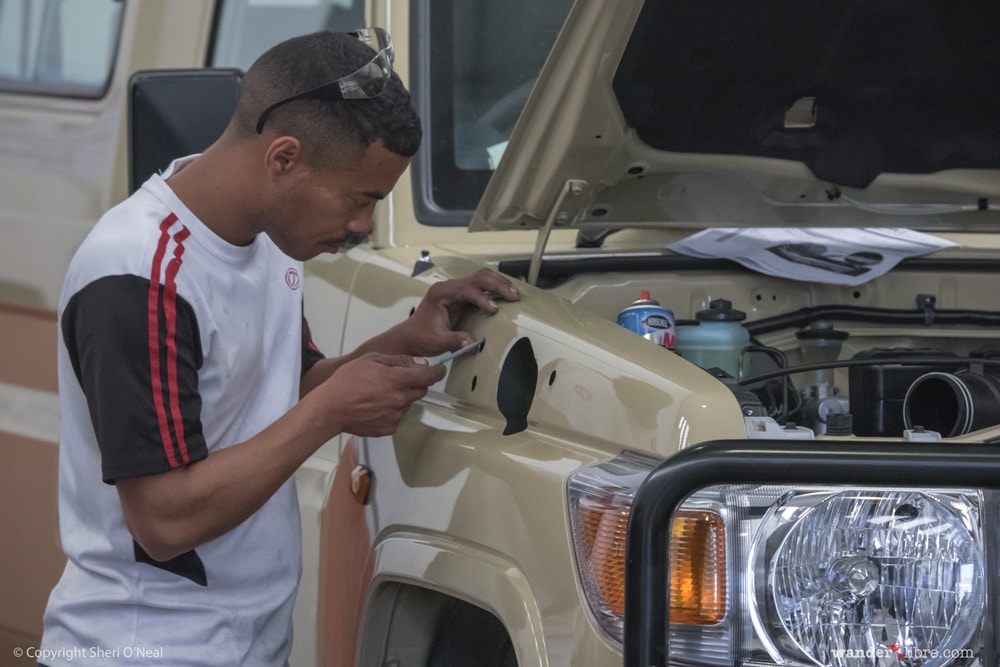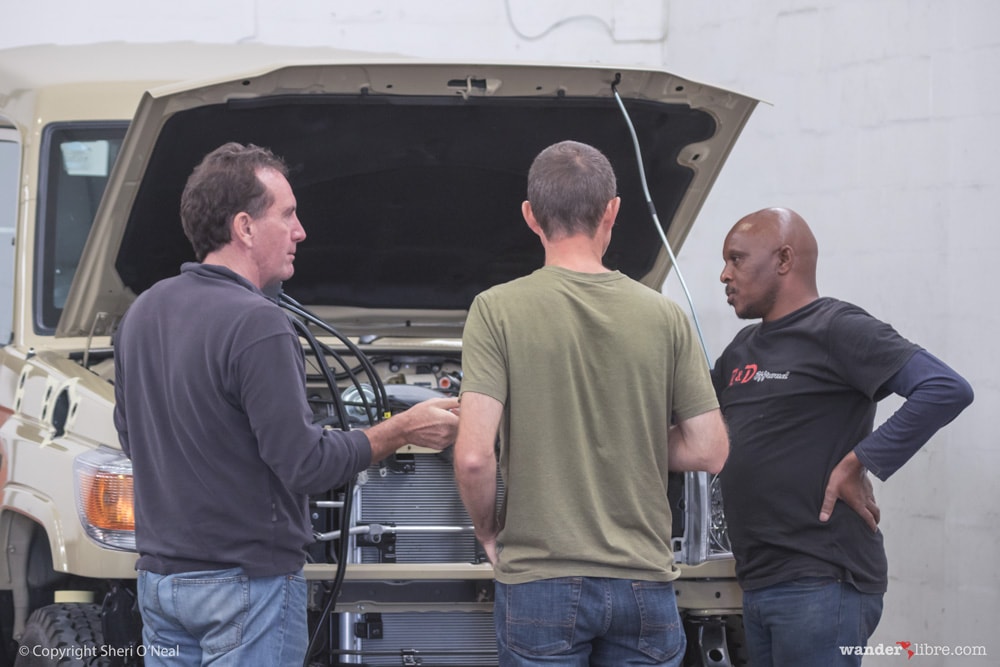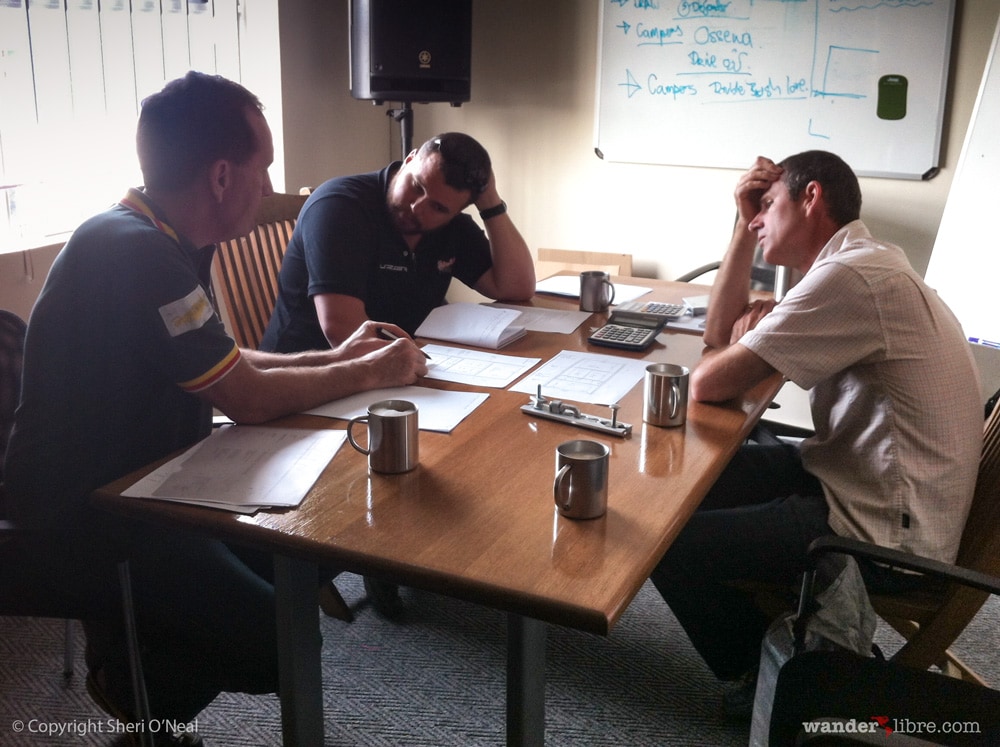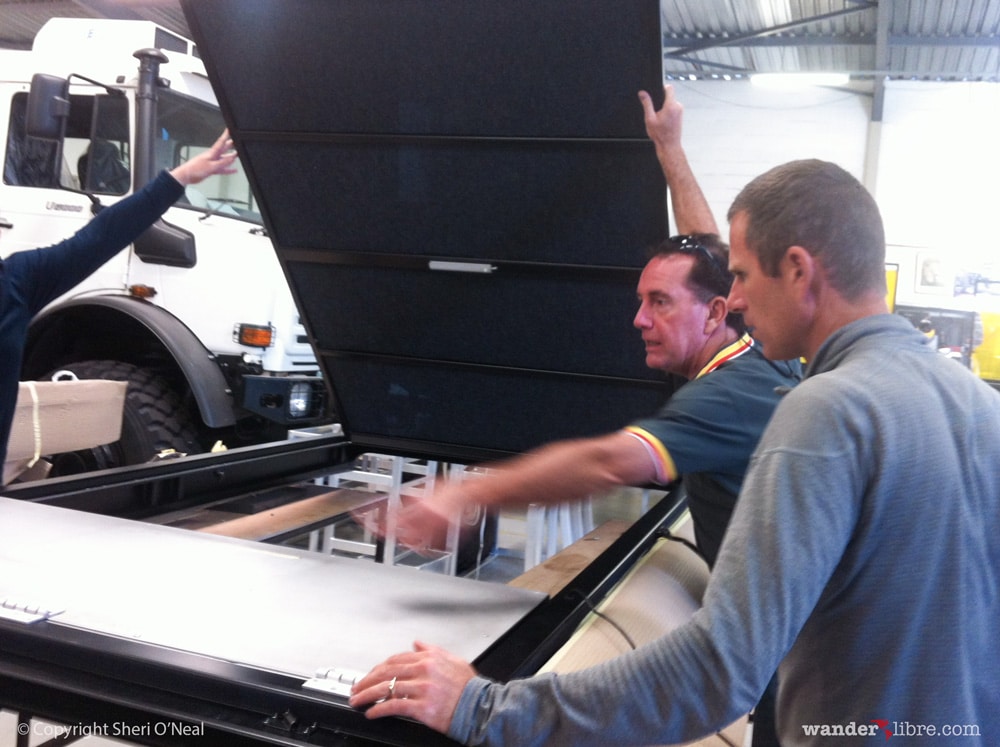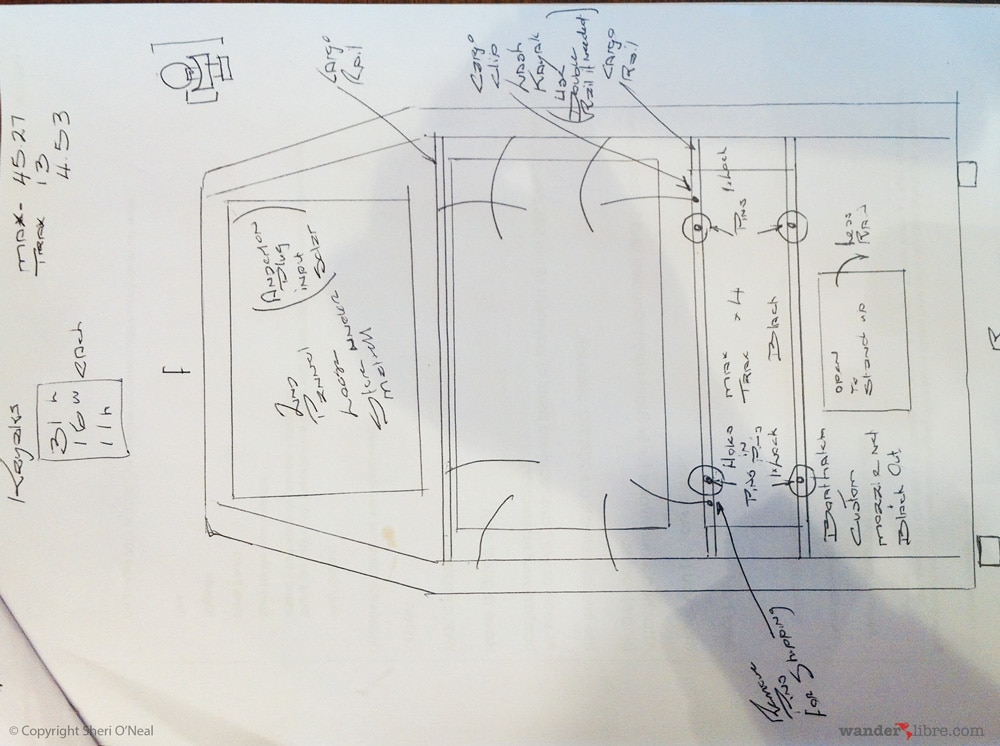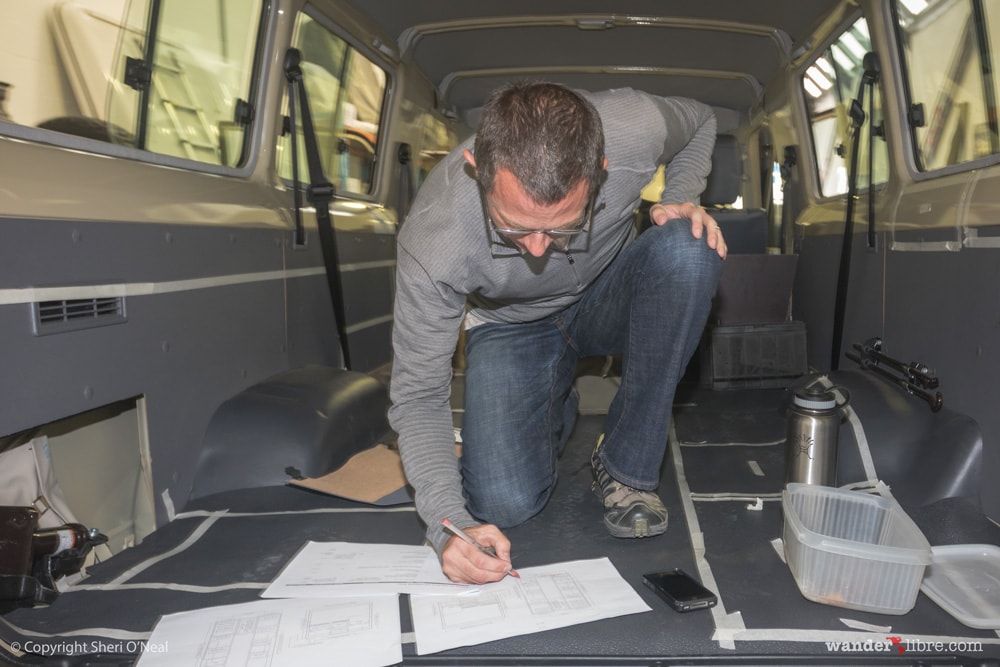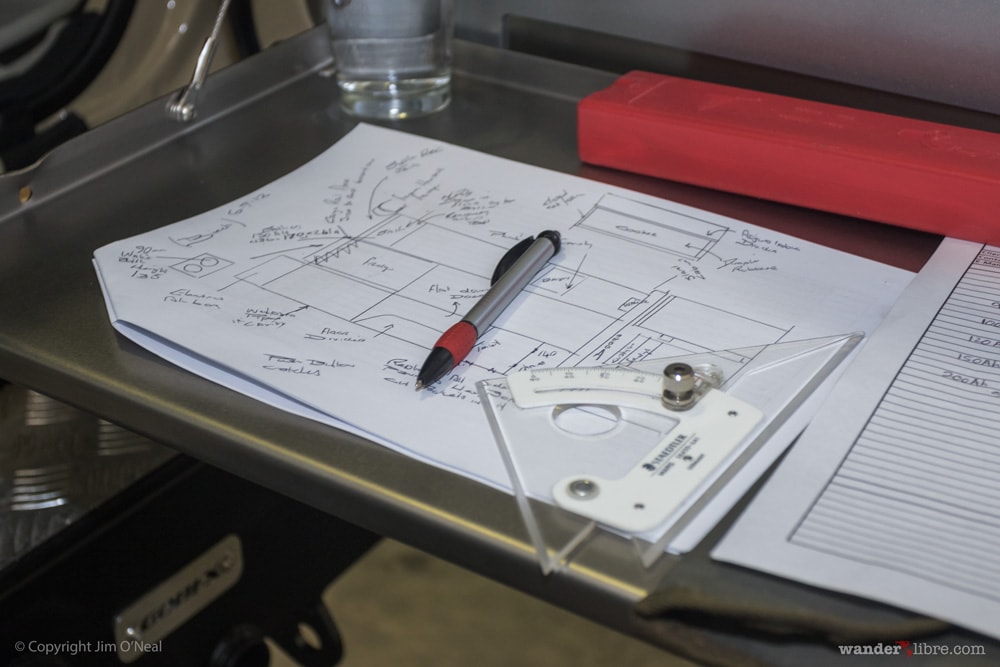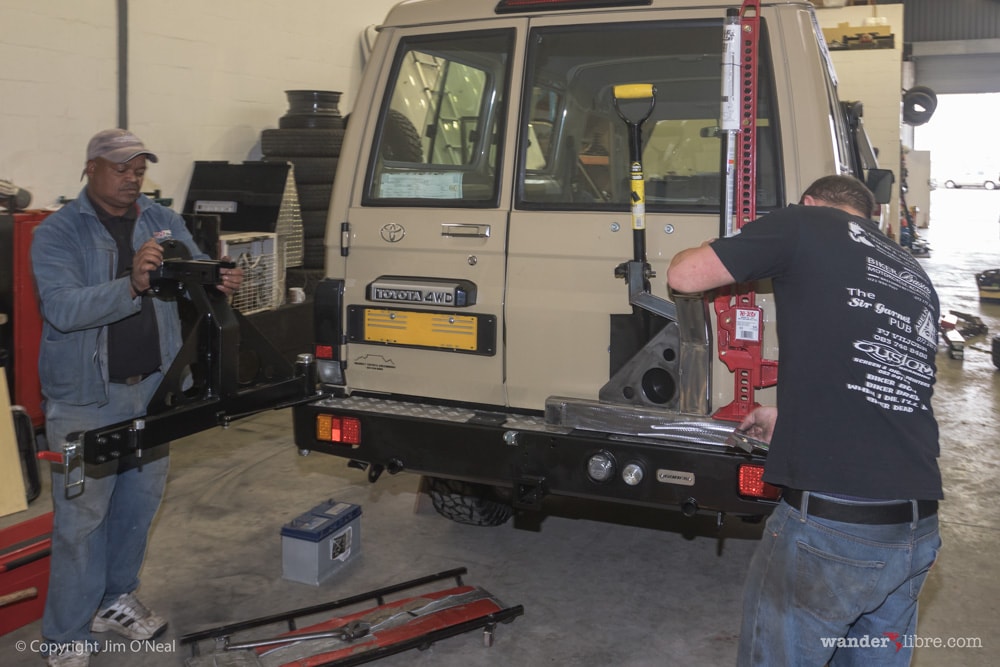 By mid-October, initial fitment was almost complete. Maggie looked more grown up - stronger, more capable. She had new shoes and all the pretty accessories a girl dreams of wearing on a date with wild Africa – fancy new tubeless steel wheels, meaty mud tires, shiny bull bar, powerful winch, snorkel and raised breathers, heavy duty suspension, steel rear bumper, dual wheel carriers, and an air compressor, among other things.
Our little Land Cruiser was far from ready for our upcoming trip, but she was starting to look the part.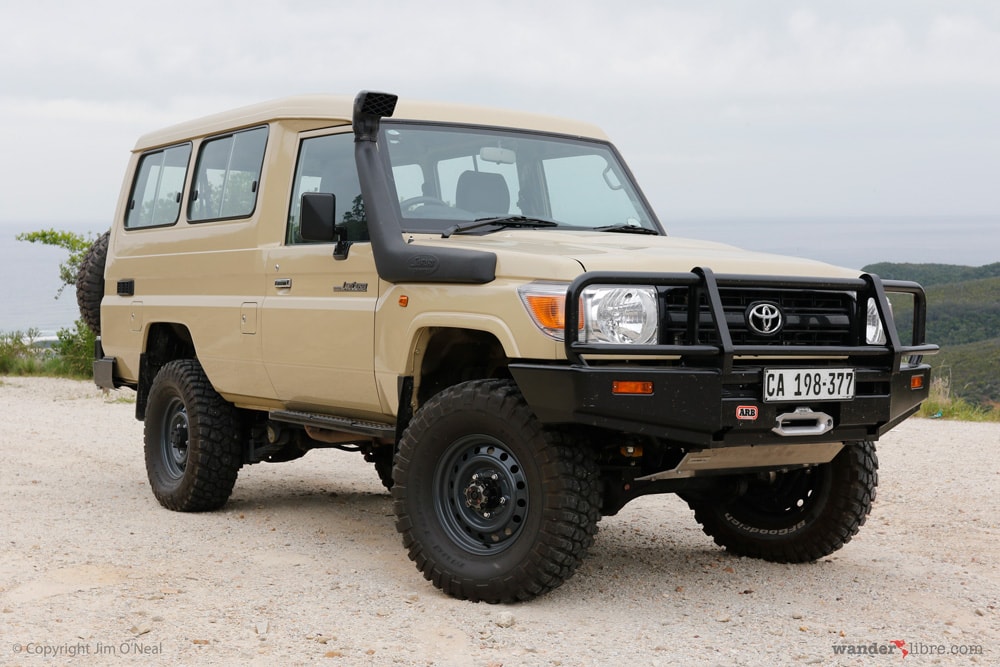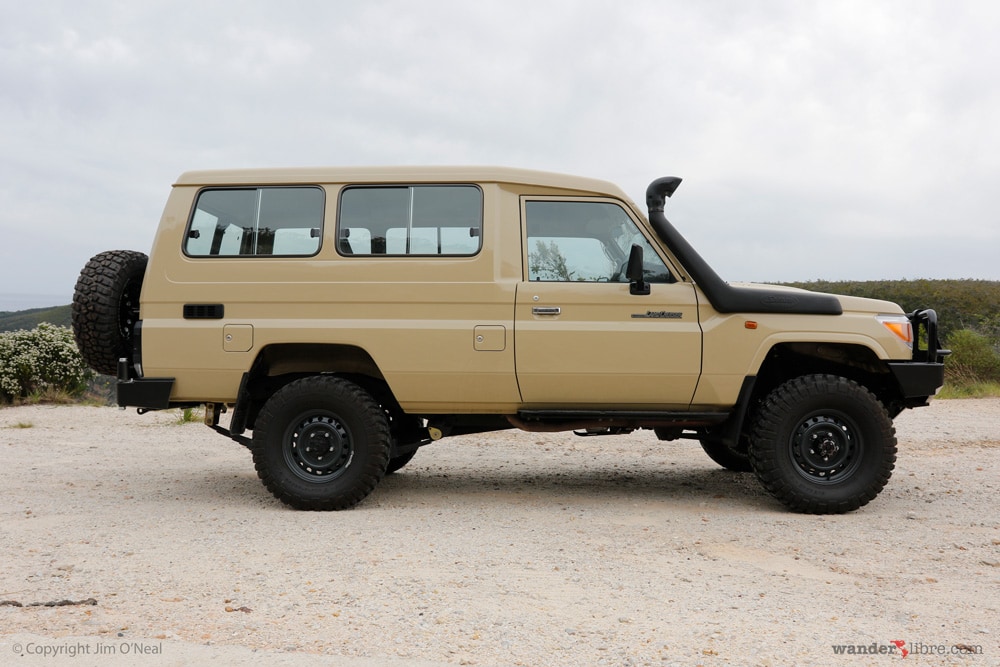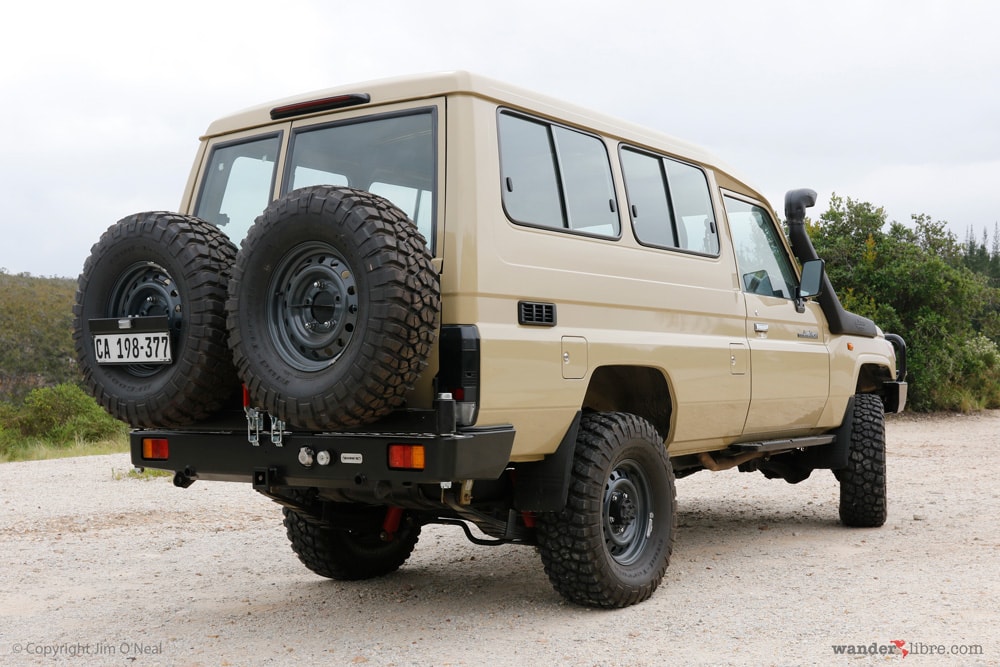 Break-In Run
Fitment was mostly complete and it was time for a break-in run. For that, Sheri and I traveled to Kgalagadi Transfrontier Park. Straddling South Africa and Botswana on the southern flanks of the Kalahari Desert, Kgalagadi is on the wilder side of South Africa's game reserves. Traversed by sandy tracks and teaming with wildlife, it was an ideal spot to test equipment and spend some time in the African bush.
From the moment we set off for Kgalagadi, we felt at home. Traveling in Maggie felt familiar. While only a short test run, it felt like we were traveling overland again in Betty - bouncing our way through the Africa bush. It was almost like picking up where we left off in 2008.
To be clear, Maggie couldn't have been less overland ready. She may have looked the part, but she was far from the comfortable home we aspired to create. Not to put too fine a point on it, but our camp was an exercise in minimalism. We had no bed. No water storage. No kitchen. No Shower. No Toilet. And importantly, we had no bug protection. What we did have were two mattress pads, sleeping bags, and an alcohol camp stove. That's it.
Now, in fairness, when Paul and Chris (the owner of R&D) heard we were headed for Kgalagadi, they produced enough camping kit to furnish a Red Cross field hospital. It's the South African way. The only thing South Africans love more than their time in the bush is a comfortable camp. Within minutes they produced a bedroll the size of a waterbed, a tent big enough to do service at a luxury safari lodge, and a refrigerator suitable for a commercial kitchen. They pulled out tools, recovery gear, and pretty much anything else we might need. It was most generous of them. But alas, we declined.
You see, we have a long history of car camping trips with less than optimal kit, and this was no time to up our standards. Once, Sheri and I went to the Tour de France with my brother and sister-in-law. Instead of using tents, we parked alongside the next day's stage and slept on top of each other in our Euro sized rental car. Another time, we were invited to present at the Overland Expo in Prescott, Arizona. Everyone camped in well-equipped overland rigs. Except us. We, on the other hand, camped amongst them in a small two-door rental car and tiny ground tent. A tent in which we forgot the poles, which effectively meant we camped in a sack.
In retrospect, one could argue that declining Paul and Chris' gear was a mistake. In the Kalahari, temperatures were topping 110 degrees. Without a mosquito net, we were faced with an unappealing choice. We could open the windows to cool off and be eaten alive by mosquitoes, or we could keep the windows closed and suffer heat stroke. We chose the latter and, while we avoided heat stroke, we were suffering.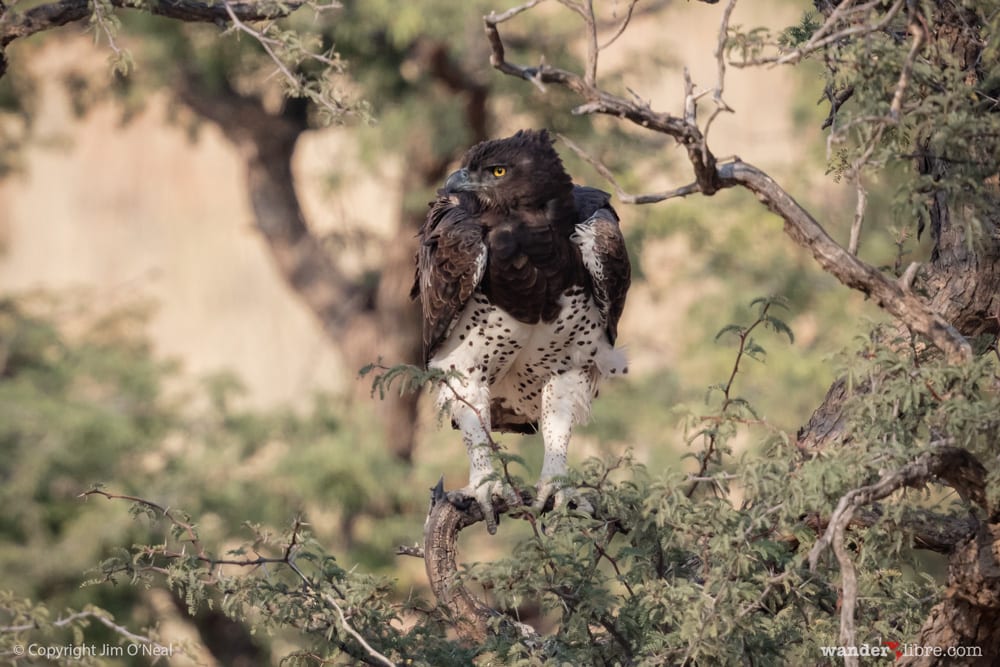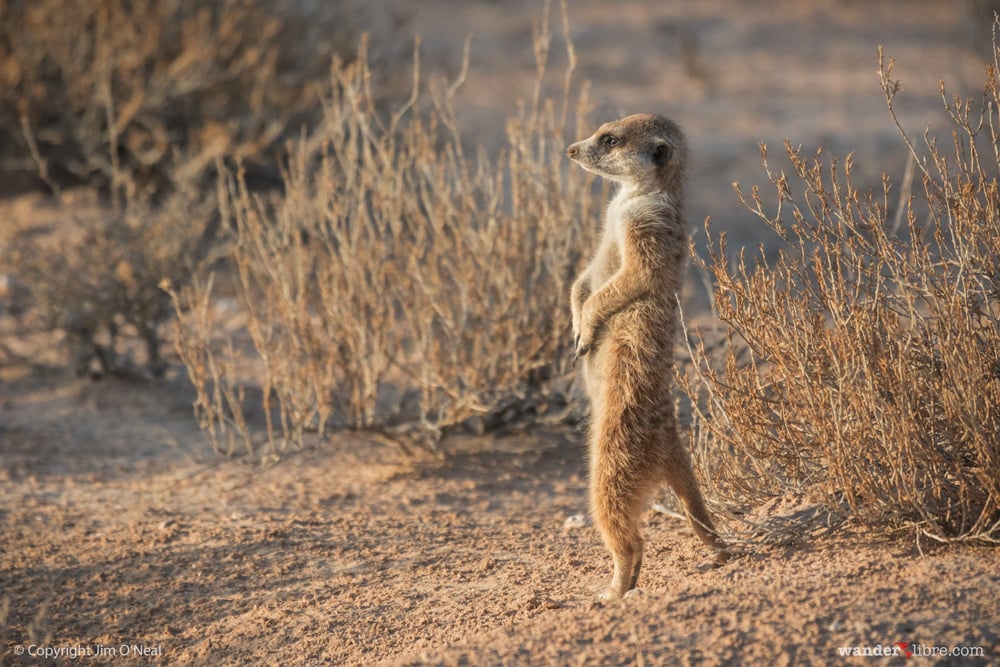 But at least we had cozy down sleeping bags and mattress pads to make us more comfortable. Thank goodness for that. Our 30-degree sleeping bags were a godsend in the +110 degree heat and the mattress pads? Well, for the first couple of days at least, they were excellent. At Nossob, however, I managed to tear one of the pads on an acacia thorn. It was the end of restful sleep. We attempted a repair, which was effective at slowing rather than fixing the leak. Each night, before going to sleep, I'd blow it up as full as I could. It was just enough air to nearly hit REM sleep before I bottomed out on our Land Cruiser's rock hard floor.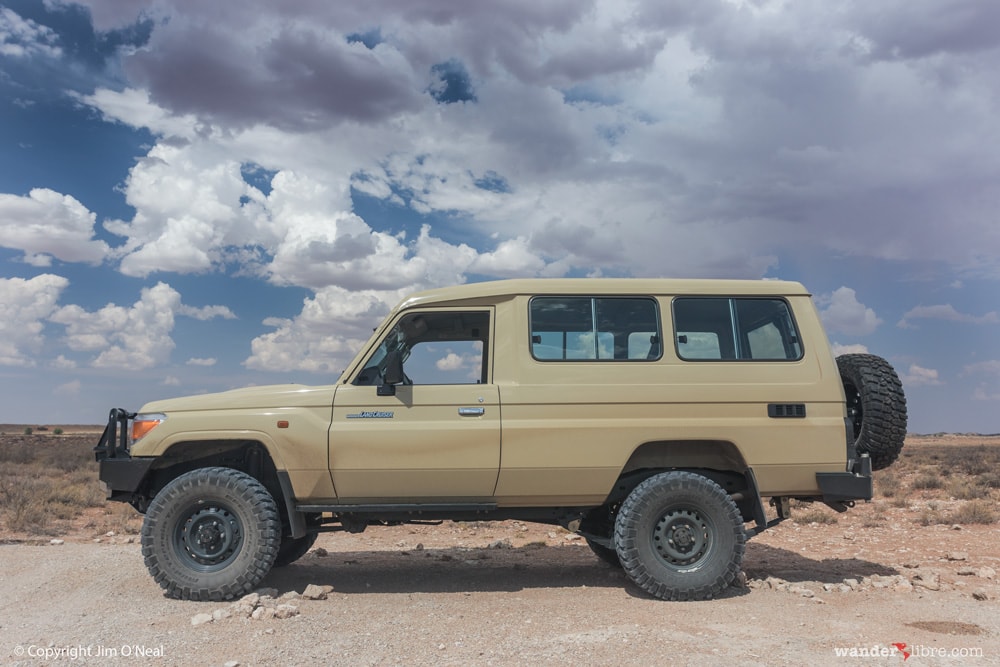 It was no matter. Our camp may have been less than ideal. Still, we were beyond happy to be back in the bush. The game viewing was excellent, and the sounds of nature immediately took us back to the Africa we love most.
Phase I Complete
By mid-November, Phase I was complete. We had a clear plan in place, and equipment was ordered for the next phase of work. Ahead was a dead spot in construction. Christmas was coming (a time where South African businesses close for much of December) and parts weren't expected to arrive before the New Year. With Paul to hold down the fort, we decided to ride out the lull in Southeast Asia. It was an opportunity to travel a little until the build picked back up.
In Part 3 of Land Cruiser Troopy Camper Conversion, the heavy lifting begins as Alu-Cab gives Maggie a haircut to make room for her new pop-top roof and R&D Offroad fabricates her custom interior.
To read the other posts in our Toyota camper conversion series, click on the following links:
Land Cruiser Troop Carrier Conversion Part 1
Land Cruiser Troop Carrier Conversion Part 3
Land Cruiser Troop Carrier Conversion Part 4