Custom Land Cruiser Conversion
Welcome to the third installment in our four-part series Land Cruiser Troopy Camper Conversion. If you're new to the series and want to start from the beginning, click here for Part 1. In Part 3, we take a trip to Southeast Asia, while Alu-Cab installs a custom pop-top roof and R&D Offroad fabricates the interior. What follows is a photo and video pictoral of the fabrication work done while we were away. Thanks to Paul Marsh for the photos and video footage shown below.
From Stock Troopy to Overland Camper
During our travels in Southeast Asia, work inched forward. Juggling multiple projects, R&D and Alu-Cab chipped away at interior fabrication and the pop-top. The pace of progress was slow, which made us happy to be away, but increasingly antsy to get back.
After taking a break for the Christmas holidays, R&D Offroad picked up the project in January - gutting the interior and starting work on the floor, walls, and drawer system. The initial building blocks of what would become our kitchen, toilet, living area, and storage system.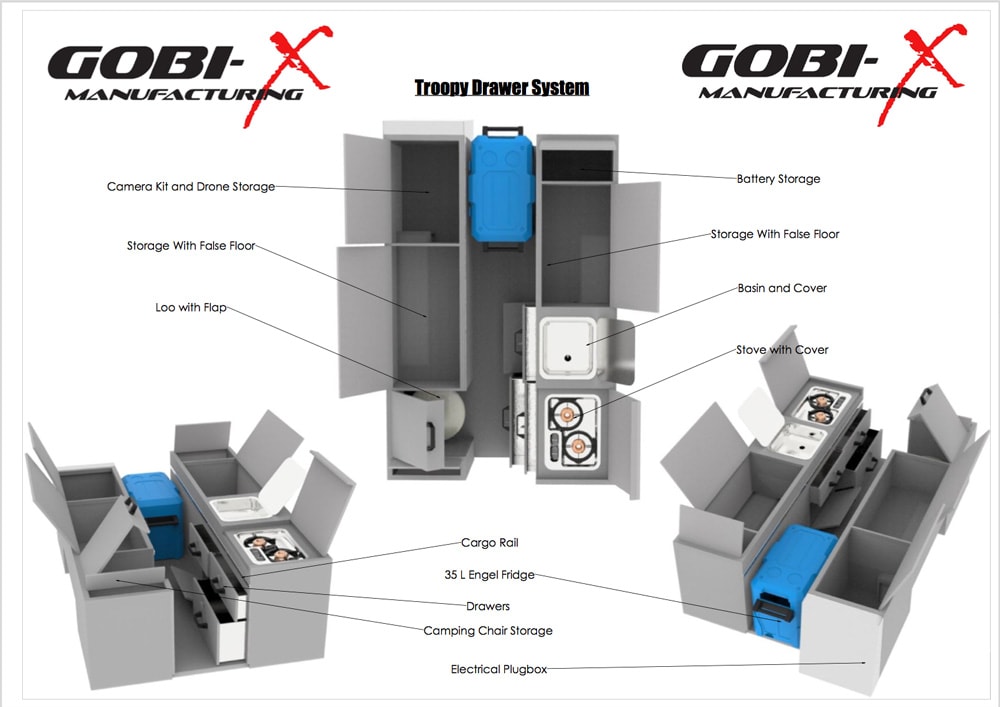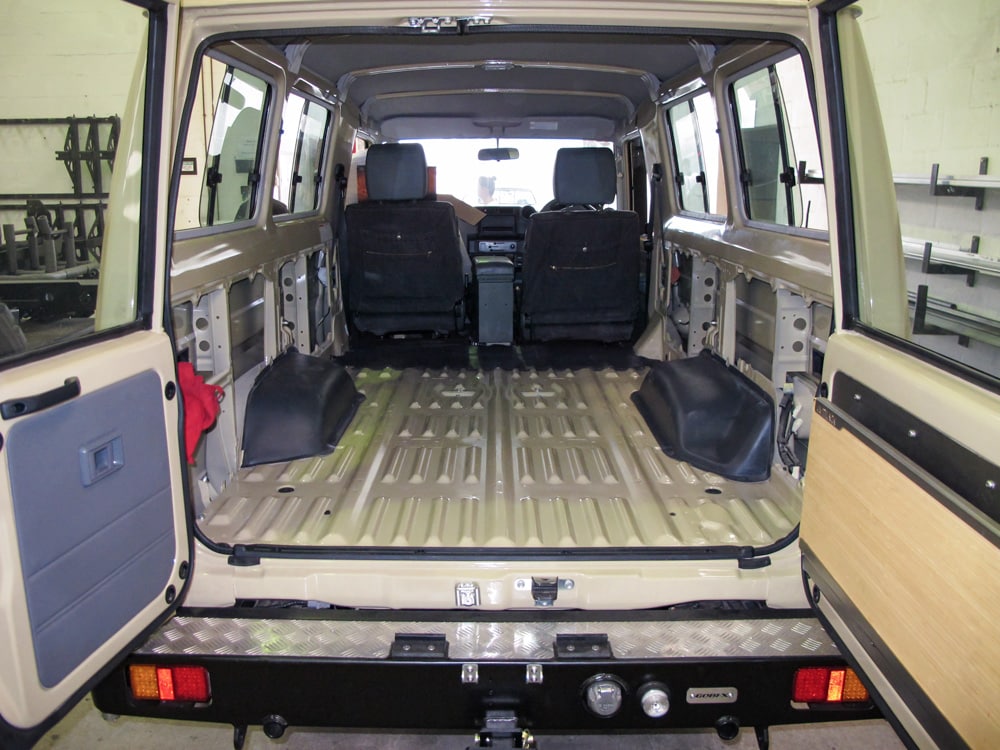 In February, the birch subfloor and walls were cut, fitted, and marked for placement of drawers and other components.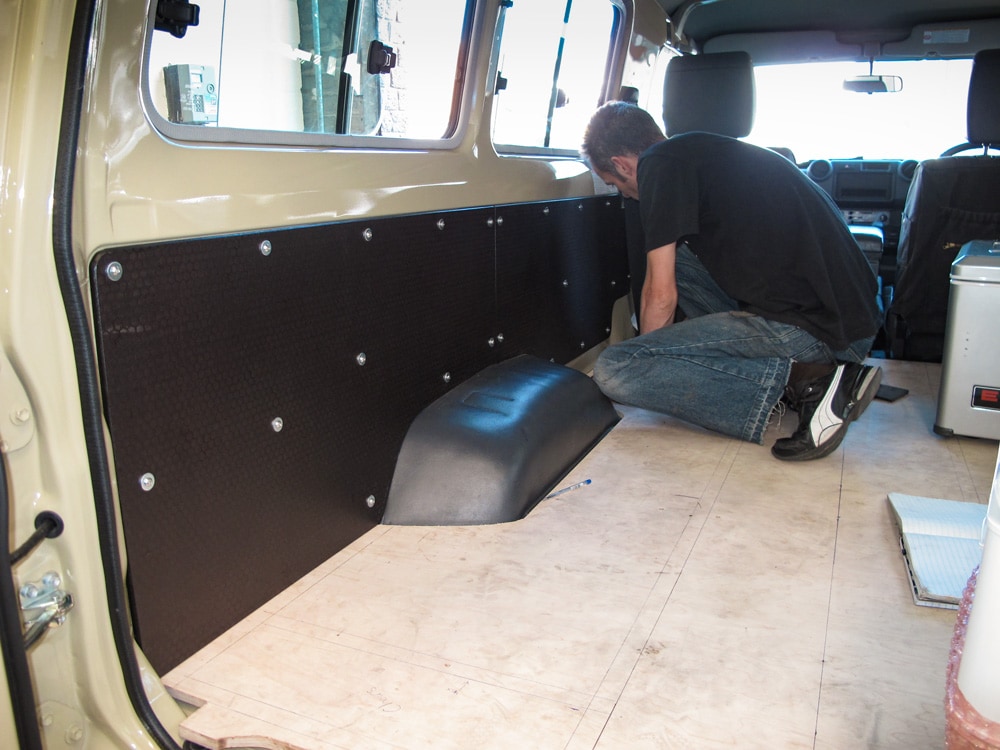 In March, R&D Offroad completed the frame for the drawer system and began the tedious process of ensuring that key components like cooking fuel, house battery, toilet, sink, and camping equipment fit as expected. Fortunately, everything fit to plan and the green light was given to move forward with construction of the drawer system.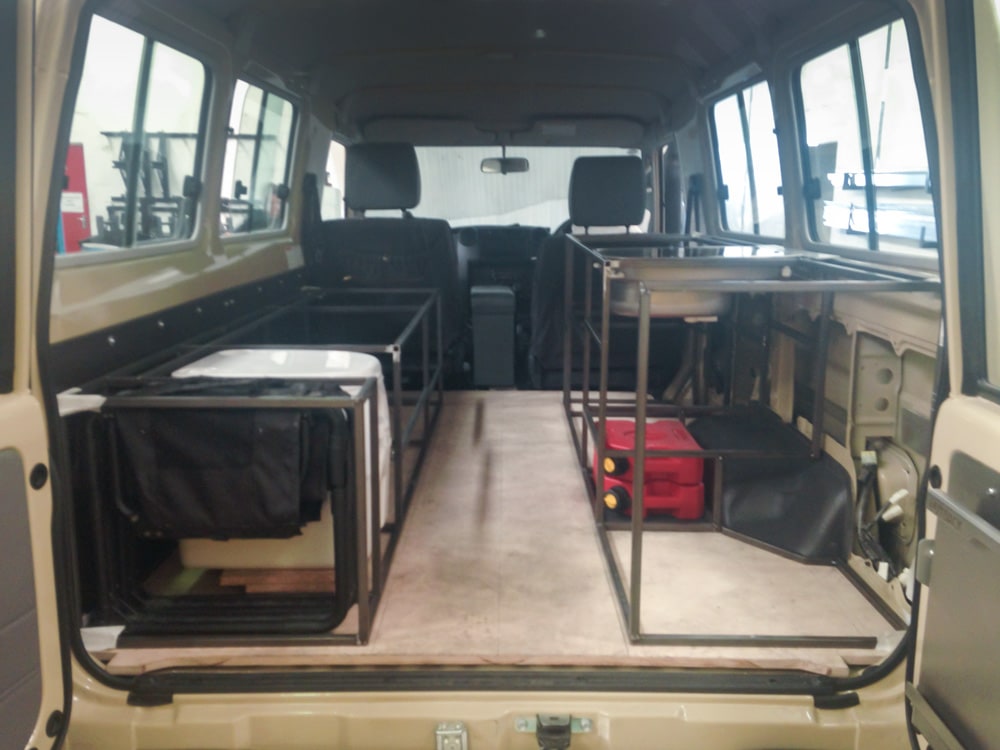 On April 26, a much anticipated and slightly dreaded day finally arrived. It was time for Alu-Cab to install a new pop-top roof, the single most important component in our Troopy's camper conversion. Perhaps it goes without saying, but it was a calculated decision on our part to be absent when our Troopy's perfectly good roof was cut off to make way for the new pop-top. Here's a short video of the procedure.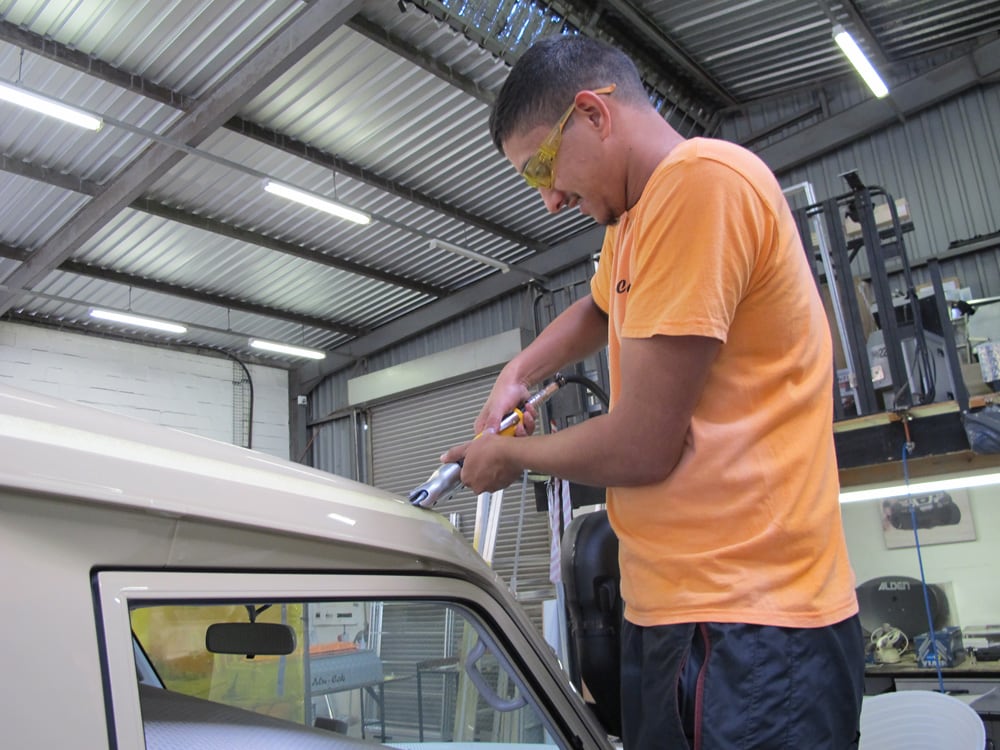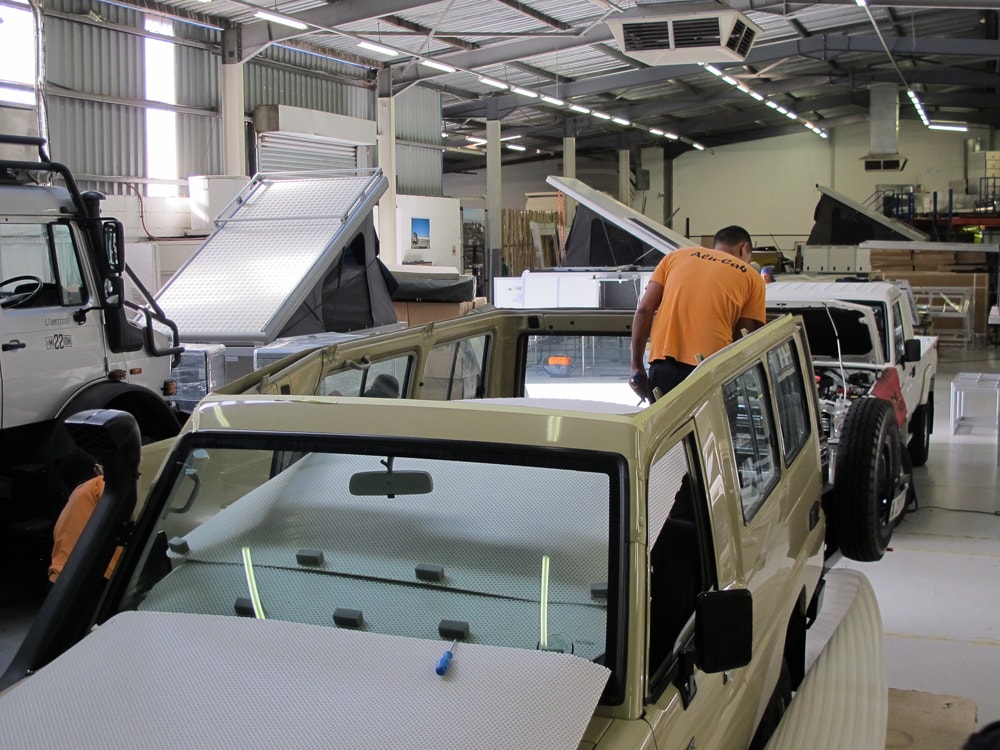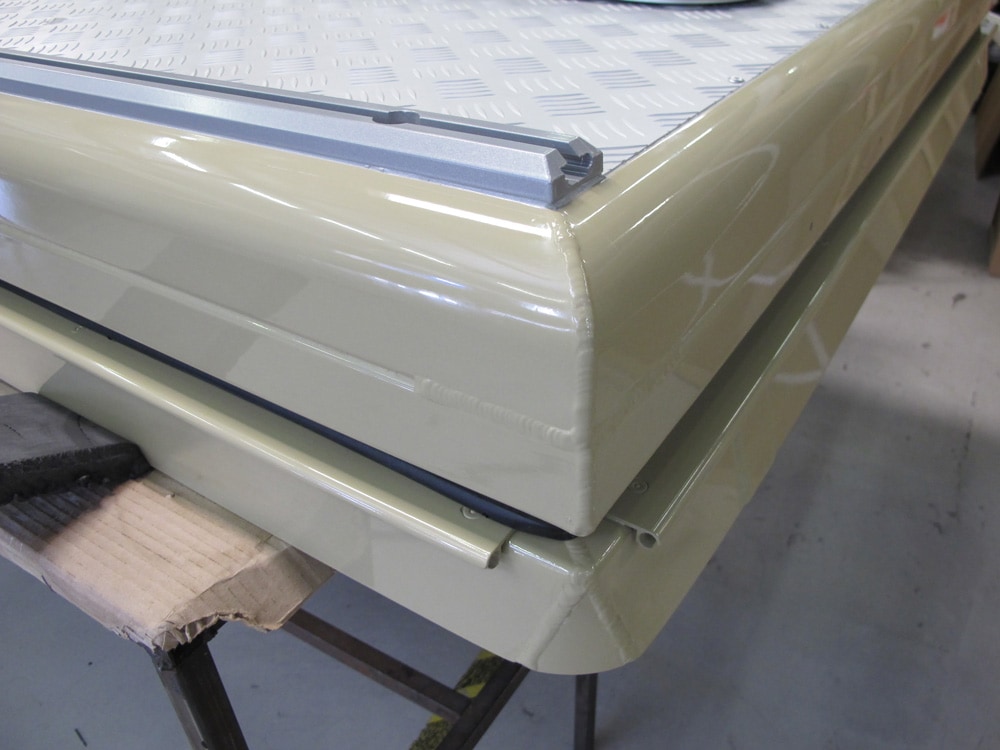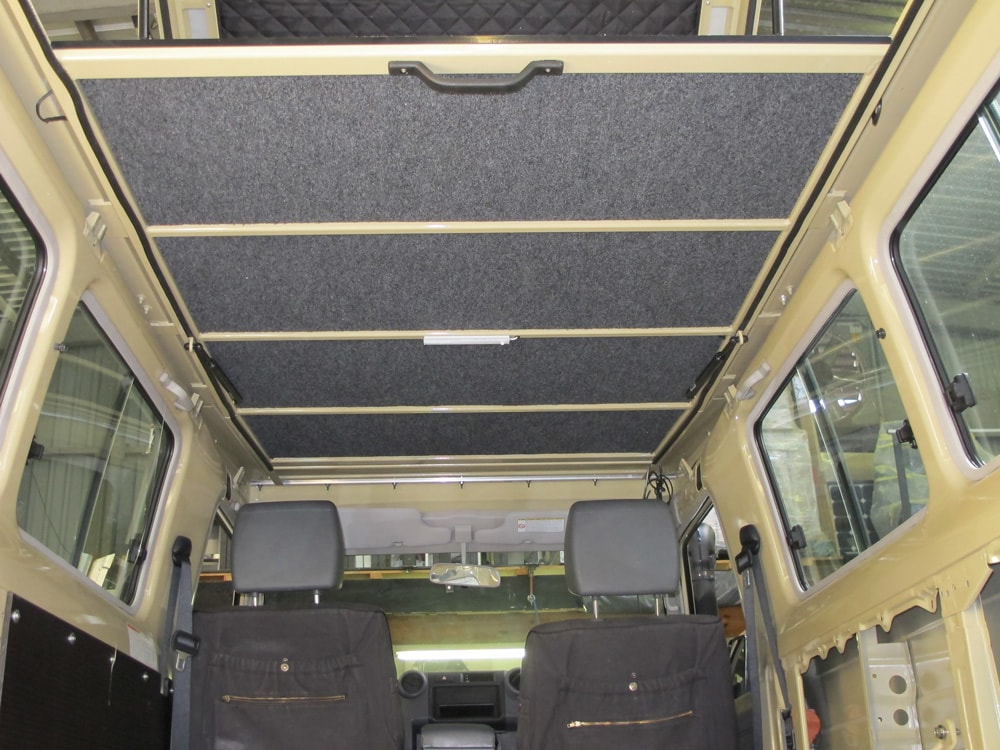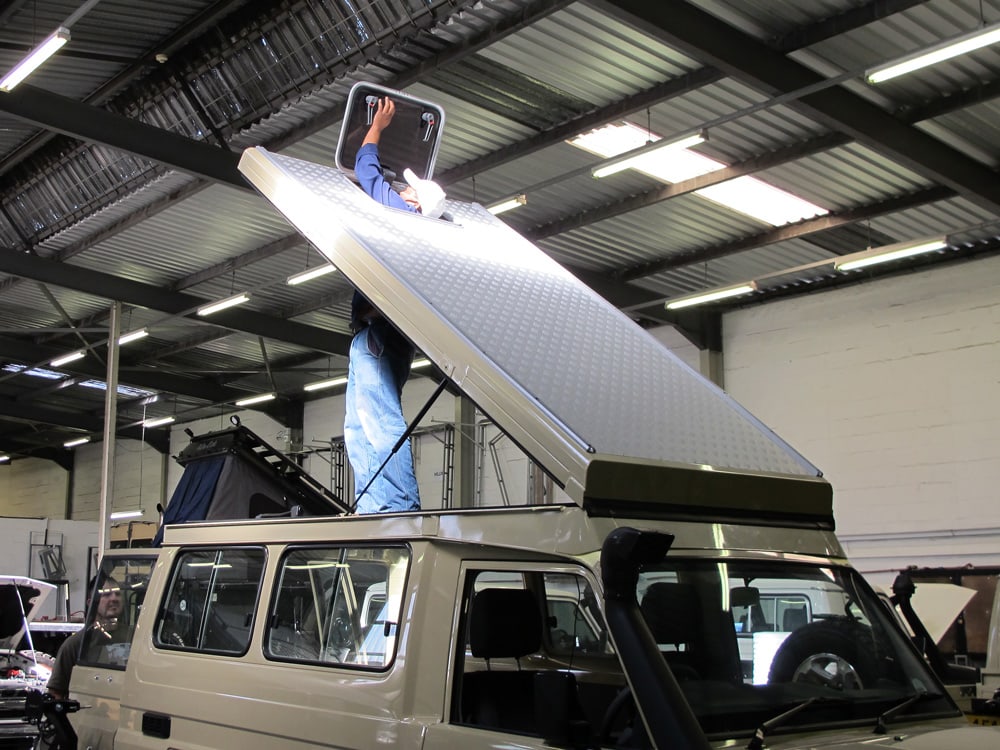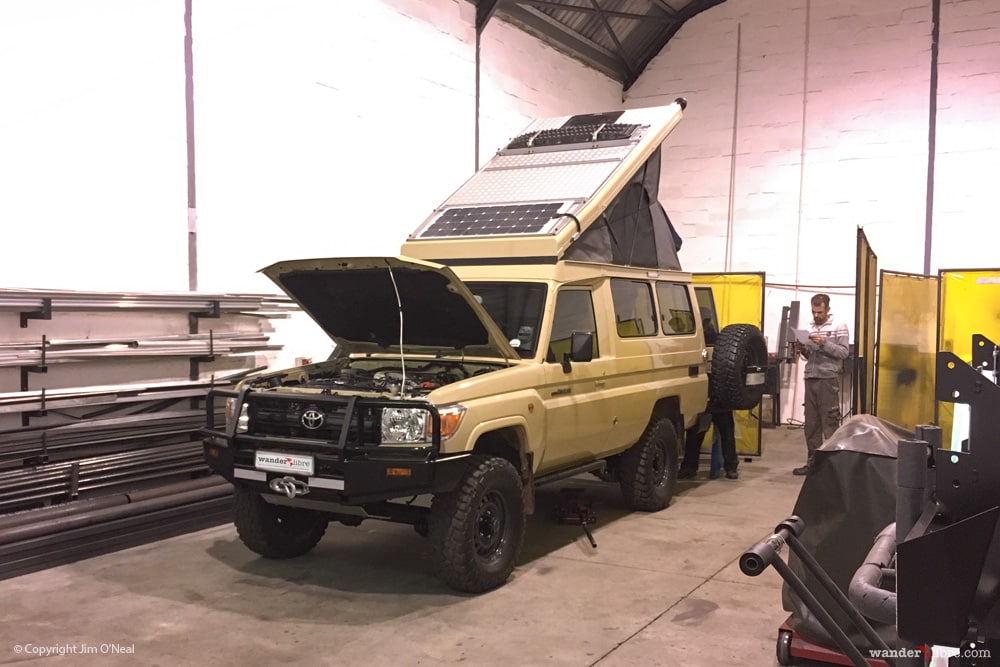 With our new Alu-Cab pop-top roof installed, R&D Offroad was free to move forward with the installation of the interior. By late May, R&D Offroad completed construction of the primary drawer system components and raced to get everything installed prior to our June 8th return to Cape Town.
But prior to installing the drawers, much prep work remained including: installing the Webasto diesel heater, insulating the interior, installing storage compartments inside left and right side walls, and wiring for outlets, LED lighting and other electrical components.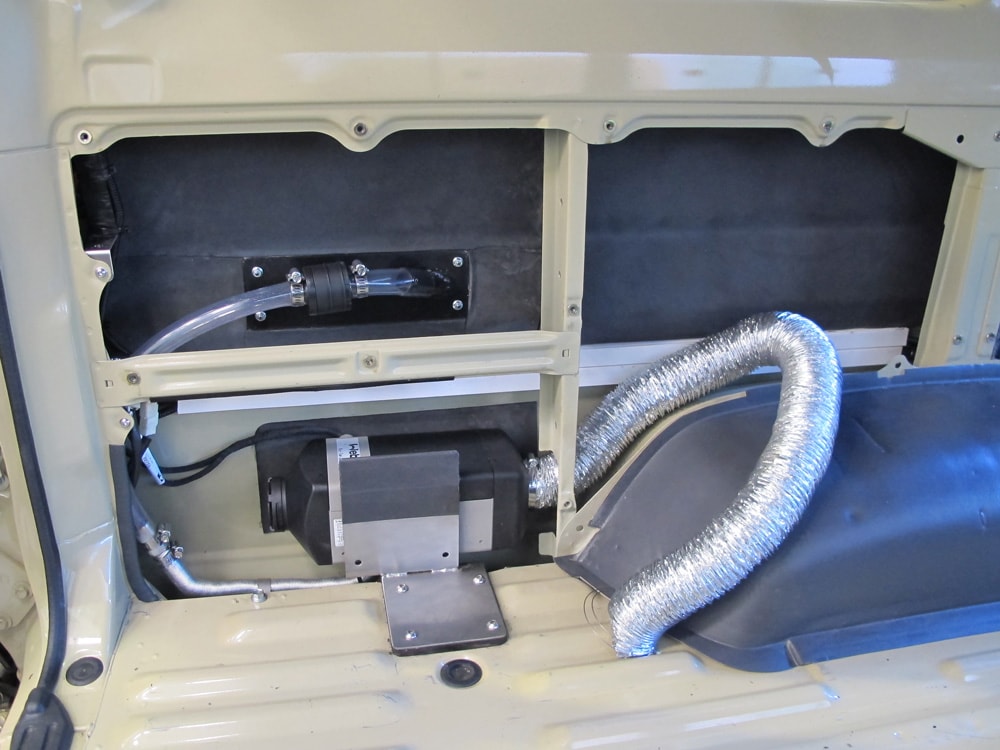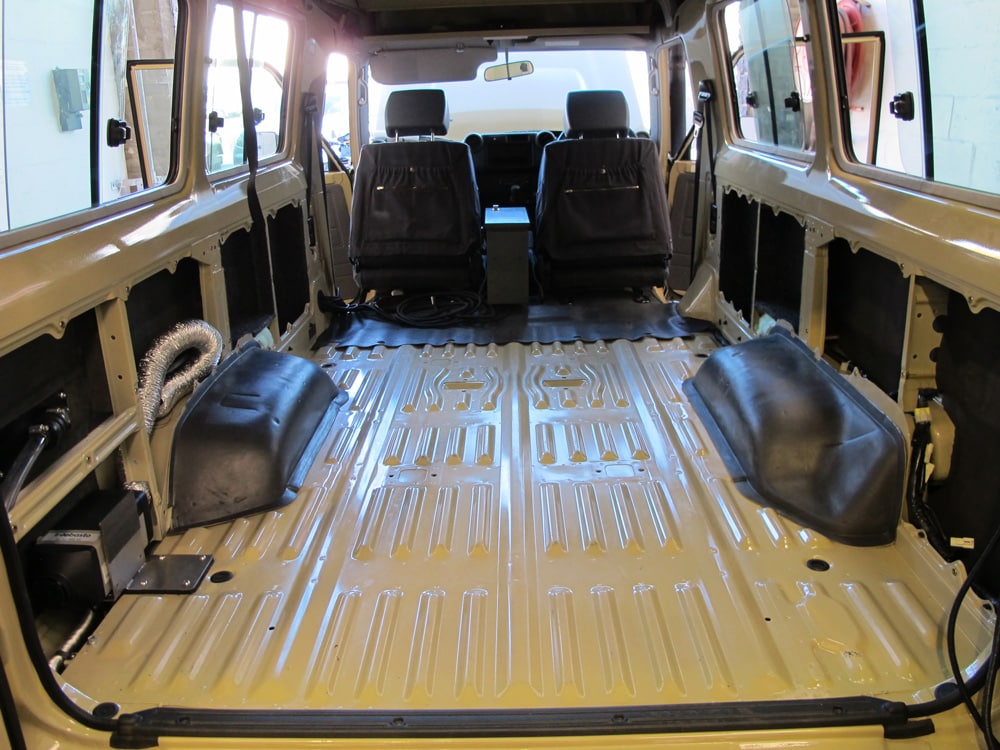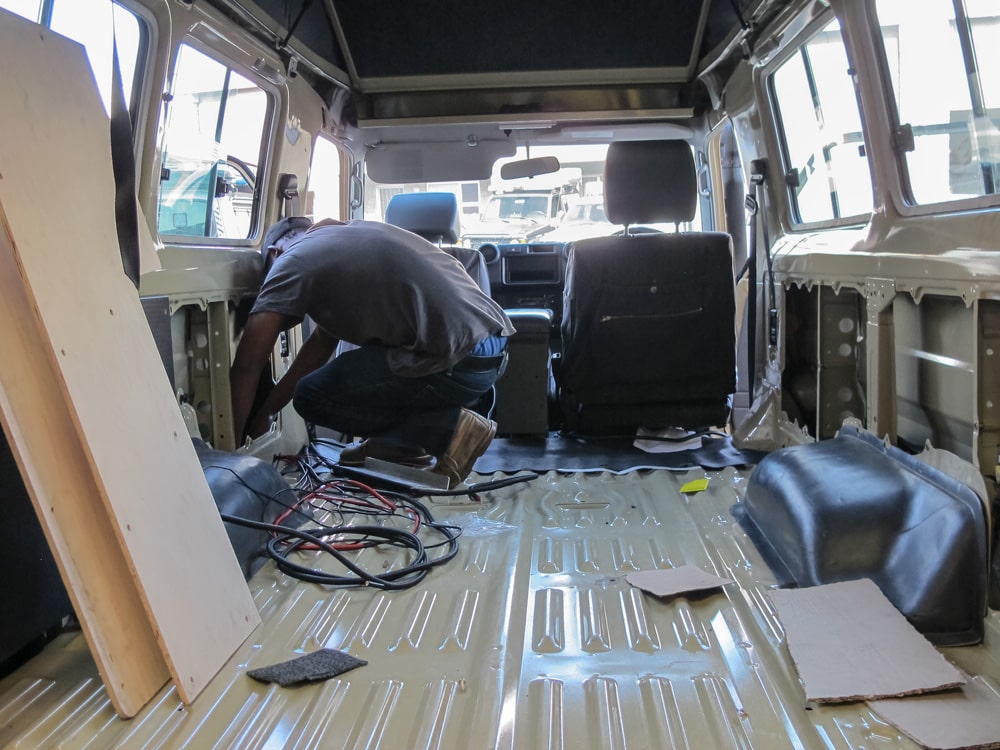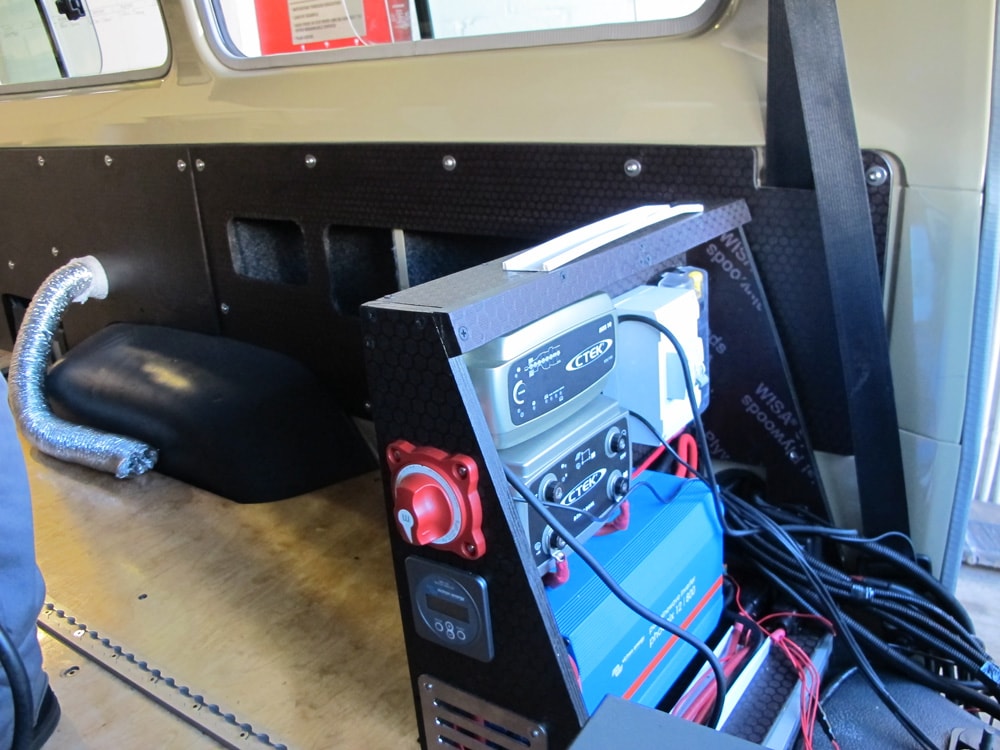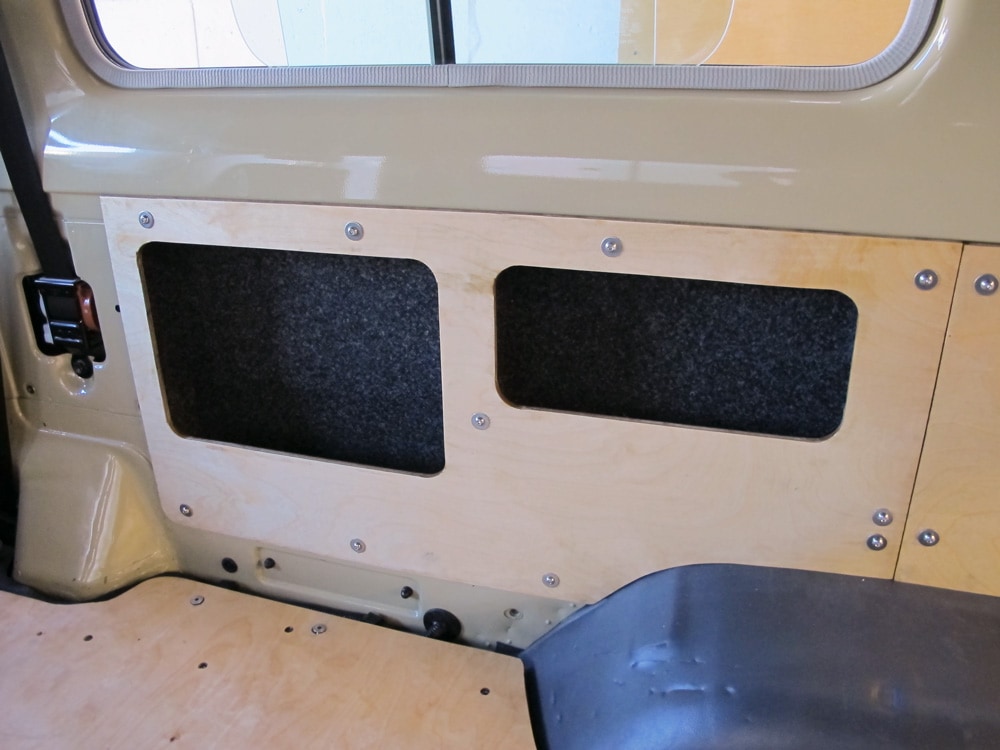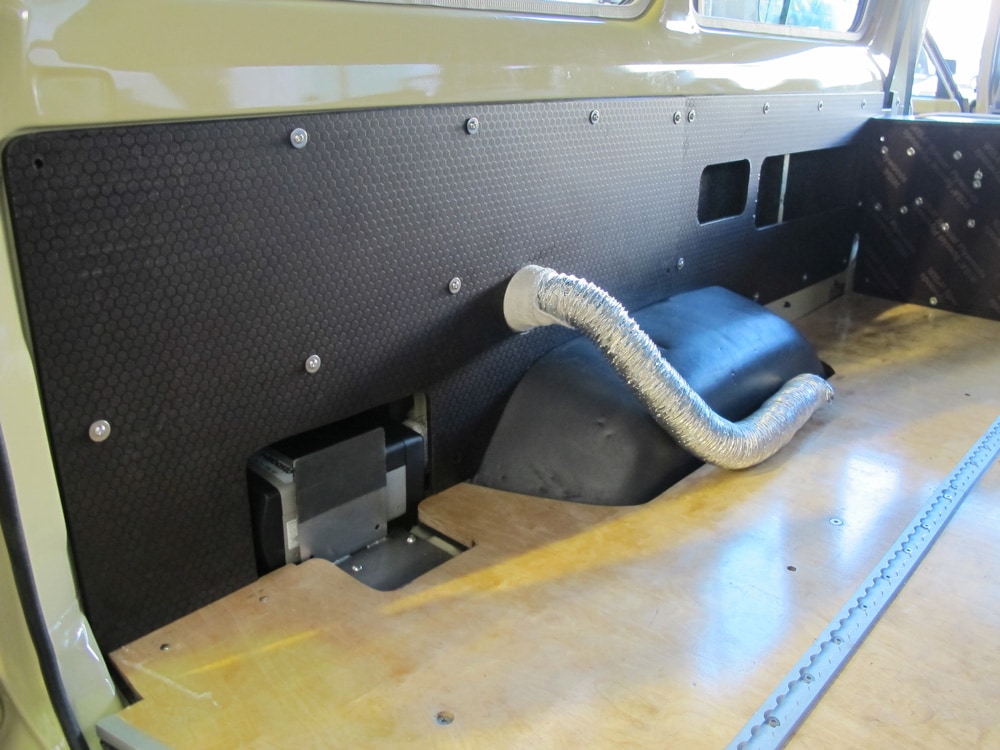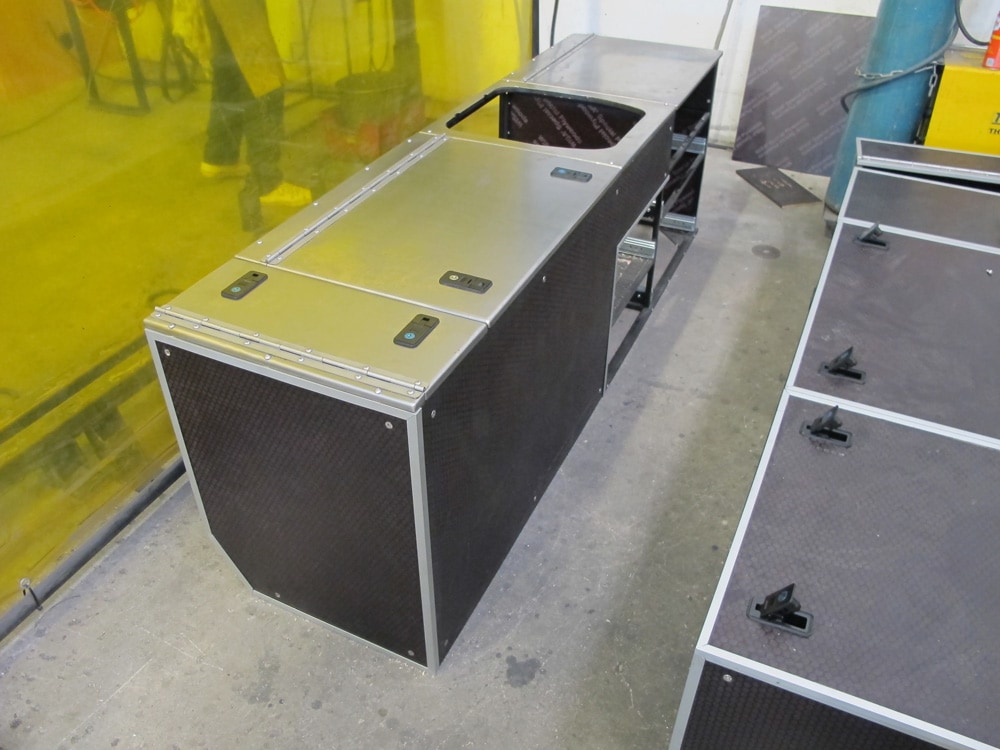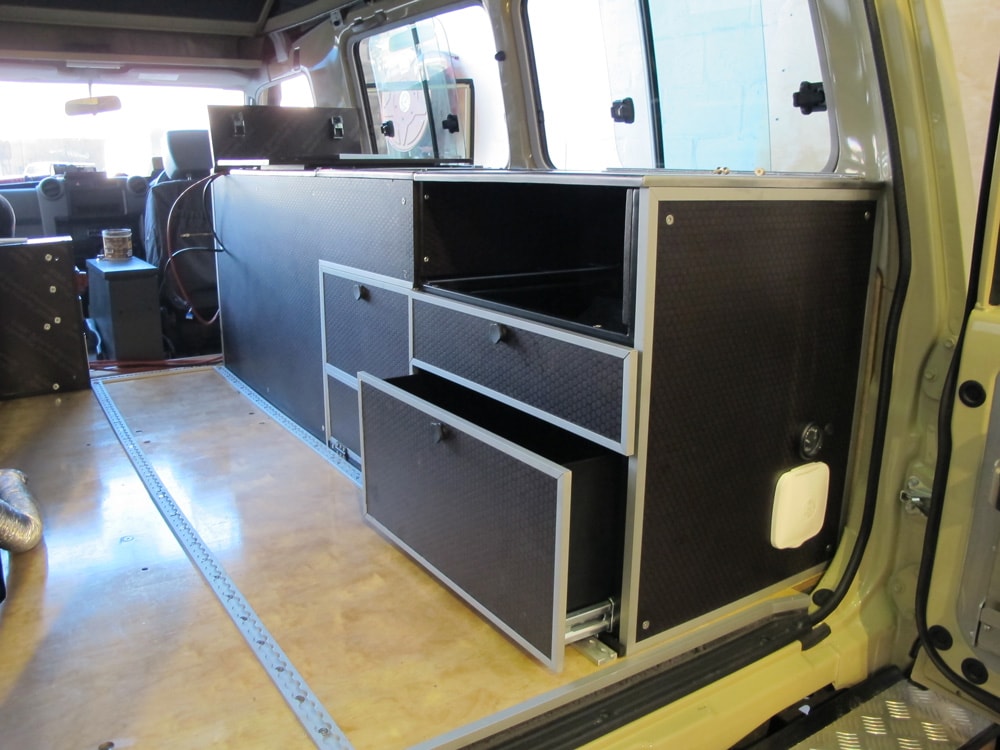 With Alu-Cab's roof installed and R&D Offroad's drawer system nearly complete, the second phase of build work was coming to a close. In Part 4, we return to Cape Town to oversee the final two months of the build and prepare for departure. It was the most challenging and exciting phase of the project as we learned just how hard it is to transform ideas on paper into the polished end product we imagined at the start of the build.
To read the other posts in our Toyota camper conversion series, click on the following links:
Land Cruiser Troop Carrier Conversion Part 1
Land Cruiser Troop Carrier Conversion Part 2
Land Cruiser Troop Carrier Conversion Part 4